If you choose the service Design Concept, you will get a thoroughly prepared concept of your future interior. If you are happy with what you have gotten we can move on to Design Execution.
If you are not ready for big decisions you can just book an Interior Consultation and get some ideas.
floor plans in 2D and 3D
style, colour & material  moodboards
furnishing catalogues
cost quotations
showroom visits and personal meetings
technical drawings, tiling plans, etc.
Price: from 15 000 Kč per room
hiring and communication with contractors
on-site supervision
preparation of timeline for each category of work
Price: from 10 000 Kč per project
colour scheme adjustment
new layout with existing furniture
sketching of new room layout
personal improvement tips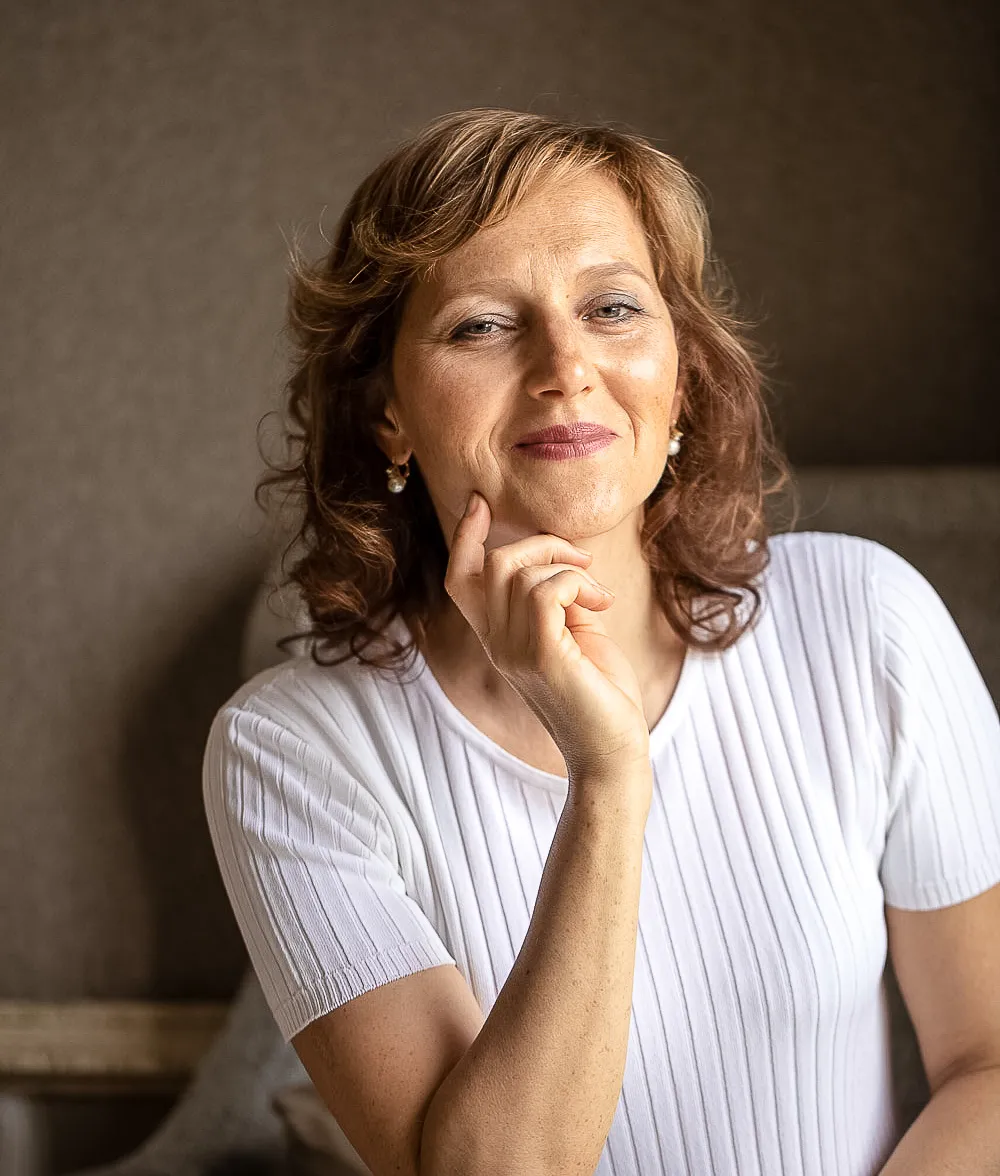 Meet Olina Puchalová, an interior designer
I will carefully consider all your wishes and expectations.
I will oversee the whole process, starting with the creative design concept and ending by walking you through your new comfortable home.
I know how to tastefully combine colours, use textiles and give a soul to an interior.
I have a keen eye for detail and can offer advice on the smallest part of the design.
I care not only about esthetics, but functionality as well.
The quality of the final work is important to me. I work closely with qualified contractors and verified suppliers.
The result of our cooperation will be a cozy and comfortable home that will bring you joy and warm your soul.